Air Conditioning Repair In St. Pete Beach
When you need air conditioning repair in St. Pete Beach, it is crucial to get in touch with a reliable yet affordable company. Total Air, Inc. has provided expert-level AC repair and maintenance since 2003. Our technicians are all certified and completely up to date on all the latest technologies and techniques available on the market. Connect with us today for the best heating and air conditioning services in the area!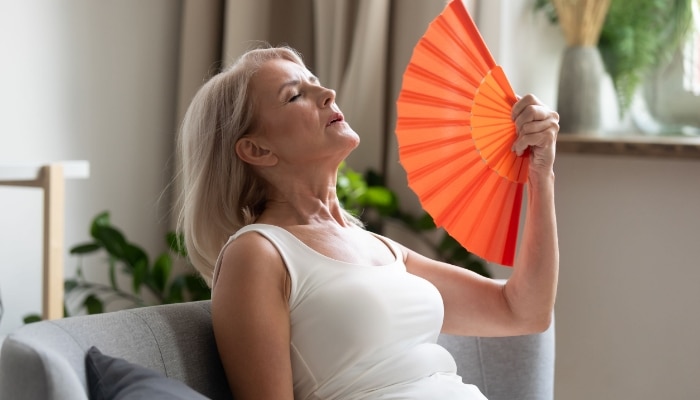 Air Conditioning Repairs & Maintenance
Total Air offers air conditioning maintenance programs that provide routine work to ensure your cooling unit has a long lifespan and functions as efficiently as possible. For regular maintenance checks, our technicians will take the time to look at your refrigerant levels, condensers, coils, motors, electrical wiring, thermostat, and filters.
When your air conditioner breaks down, it is not necessarily a sign you need to replace the unit, it may be just time for an AC repair service. With the expertise of our trained technicians, you will be able to determine whether repairs are possible or not. Usually, a unit that has been properly maintained can last up to 15 years, so don't rush into thinking about replacement. Instead, take the time to discuss your options.
Maintenance is so important, as it can keep your unit from breaking down when you need it most. Stressful situations and emergencies are least likely to occur when professionals regularly check your system. Technicians will be able to spot anything suspicious and perform small repairs before they become a real issue.
How often should my home AC unit be serviced near St. Pete Beach? 
Since we have hot weather for most of the year in St. Pete Beach, your air conditioner should be serviced twice a year, once in the fall and once in the spring. This air conditioning maintenance is to guarantee that it is clean, that its parts are in excellent working order and that it is performing at its best.
What is the average life of an air conditioning unit near St Pete Beach? 
Air conditioners, unlike furnaces, are frequently outside and exposed to fluctuating temperatures throughout the year, reducing their lifespan. Modern air conditioners have a lifespan of 15-20 years, whereas older models have a lifespan of 10-12 years.
The health and performance of your air conditioner is determined by a variety of things, including how well you maintained it during its lifetime. If you ignore your yearly A/C tune-ups, your air conditioner's lifespan may be cut short.
How do I know if my home air conditioner needs cleaning near St Pete Beach? 
Here are the top three symptoms that your air conditioner needs to be cleaned:
The filter appears to be filthy, grayish and dusty. This accumulation causes your air conditioner to work inefficiently, costing you money in the form of increased power bills. A filthy filter also distributes dust and pollutants throughout the air, which can be problematic for allergy sufferers.
The airflow isn't blowing as cold as it once was. This is a telltale indicator that you need to clean your unit if your air conditioner is failing to keep up with cooling demands.
The unit is rattling, puffing or wheezing. Any strange noise originating from your air conditioner should be addressed immediately. It's possible that a fan, bolt or panel is loose, or that the fan has become imbalanced due to dust accumulation.
We Offer A Variety Of Air Conditioning Services:
Replacing parts of your system is sometimes the only solution to a problem with your HVAC. We can help find the best parts available around St. Petersburg.

Installations are much easier when handled by professionals. If you are thinking about updating, or need to replace a broken unit, we will guide you throughout your purchase decision and installation.

Emergency repairs are one of our most common air conditioning service calls. We can determine why your unit has stopped working and find a way to fix it as quickly as possible.

Filters need to be regularly changed, which our professionals can monitor for you. They are available at any time to ensure your AC is running as efficiently as possible.

Duct installation is a key to avoiding excess dust in your St. Pete Beach home.
Why Total Air Inc.?
We pride ourselves on offering reliable work for any air conditioning service we offer; from standard maintenance to installations. To us, reliability comes through our highly knowledgeable technicians and their availability 24/7 in case of emergencies. Each of our professionals is fully licensed and insured in order to offer our customers the best experience possible. In fact, we know the top quality of our service so well, we promise 100% customer satisfaction. We also offer free estimates so you can get an idea of the cost of our services.
When you join our Total Air Club, you can benefit from special offers to go along with our Planned Maintenance Agreement. Parts and any of our air quality products will be available to you with a 10% rebate as well as 5% off on all replacement parts. You will also receive priority air conditioning service, so you know you'll never have to wait long, should anything go wrong with your cooling system.
We put trust in all of our technicians and strongly believe they are the best in the business. Not only do they have extremely specialized skills but they understand the importance of professionalism, respect, and accountability when working with our clients.
If you are looking for preventive maintenance or any other ac repair & service in St. Pete Beach, give us a call at (727) 822-7700 to find out how we can help you.