Mitsubishi MVZ Multi-Position Air Handlers For St Pete Homes
A multi-position air handler offers a flexible comfort solution that can fit in any space - even unconventional ones. The Mitsubishi MVZ Multi-Position Air Handler model is a convenient solution to virtually any large-format residential HVAC application. The MVZ's versatile construction makes it great for any application in any location. Call Total Air Inc. to learn more!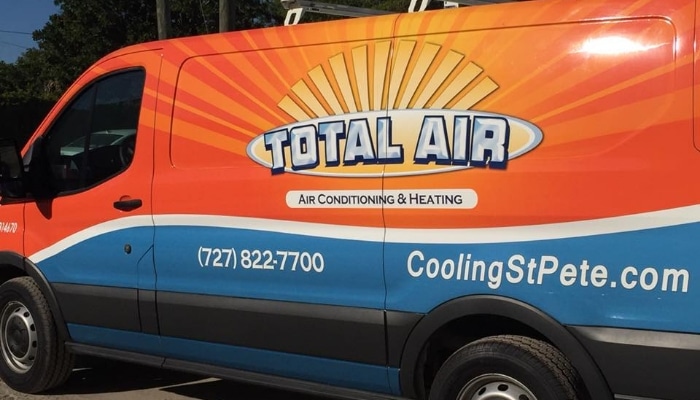 What Is A Multi-Position Air Handler?
Traditionally, homes have relied upon furnaces or forced air systems usually placed within attics or basements. These one-size fits all systems simply do not fit today's home cooling and heating needs, as they're often large and inefficient. Introducing the next innovation from Mitsubishi Electric, the MVZ Multi-Position Air Handler. From one room to every room, Mitsubishi Electric has a solution for your home. For example, an older system located in the basement or attic can be removed, and the MVZ is placed in the old system's location, utilizing the existing ducting throughout the home.
What Makes A Multi-Position Air Handler So Versatile?
Designed to be easily disassembled, the MVZ fits through even the smallest access panel. For added flexibility, the unit may also be mounted on its side. Features include customized airflow strength to ensure the desired comfort is maintained throughout the home, performance in any environment with full one-inch R4.2 insulation, convenient to any application with multi-position installation requiring no additional kits even for downflow configuration, environmentally friendly, RoHS compliant, fiberglass-free construction and allows for space conditioning of an entire floor.
How Do I Get The Most Out Of A Multi-Position Air Handler?
For those homes with additional cold or warm spots, the capability of the MVZ can be enhanced by connecting up to six additional individual indoor air handling units to the MXZ Outdoor Condensing Unit, providing added comfort conditioning to the rooms requiring individual comfort control. As part of Mitsubishi Electric's Diamond Comfort System, this added feature allows on-demand comfort in one room or every room in your home while cutting energy costs by 40%. For more information on the MVZ and the Diamond Comfort System, contact the experts at Total Air!