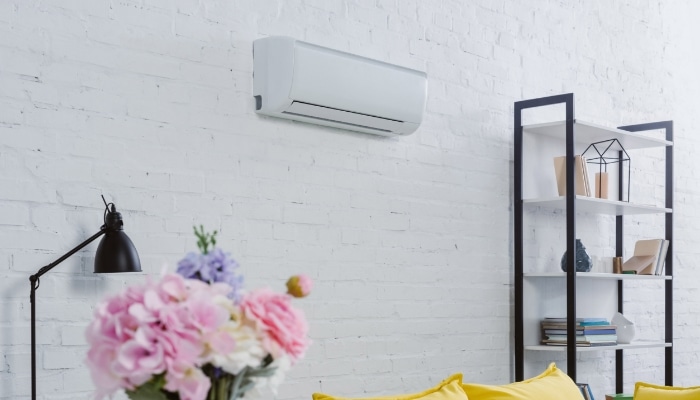 What Is A Single-Zone Ductless Solution From Mitsubishi?
Mitsubishi Electric's line of single-zone cooling and heating systems offer individual comfort control to a more personally defined space.
In homes with traditional systems, cooling and heating zones are often quite large, such as entire floors. As a result, these systems often have hot and cold spots caused by the lack of airflow required for efficient cooling and heating. Each single-zone system includes one indoor air handling unit connected by refrigerant lines to a compact outdoor condensing unit. Connect with our team of experts at Total Air Inc. to learn more about single-zone ductless solutions!
Where Will I Get The Best Results From A Single-Zone Ductless Solution?
Mitsubishi Electric's single-zone comfort systems are perfectly suited for older homes with no space for ductwork or newer homes with rooms that are always too hot or too cold. Great applications include room additions, enclosed patios, bonus rooms, home offices, and bedrooms.
Total Air offers a wide selection of energy-efficient and whisper-quiet systems with attractive and discrete ductless and ducted indoor unit options. Styles include wall-mounted, ceiling-recessed, and ducted options. With allergen filtration and convenient wired or wireless controllers, each single-zone system delivers the right amount of efficient comfort when and where you need it. To learn more about Mitsubishi Electric's single-zone systems, please call (727) 822-7700 for Total Air, and let's talk about the future of your home comfort.