Reliable Heating Services Near St Pete
There are basically 2 problems with heating systems: they are broken now or they are going to break when you need them. Fortunately, Total Air, Inc. covers both ends of the heating services spectrum. Whether you're having trouble with your HVAC or want to make sure you avoid problems down the road, a call to (727) 822-7700 is in order.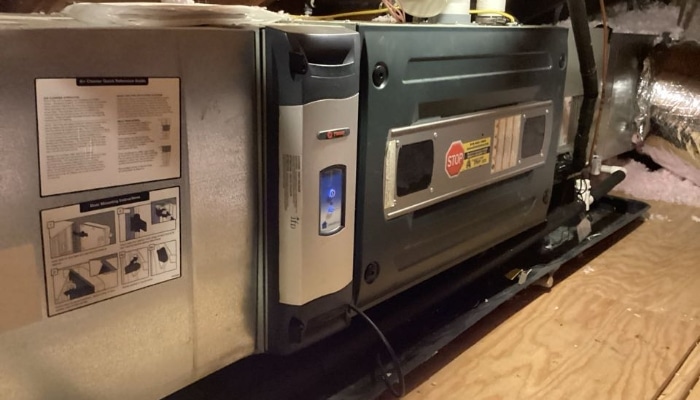 Our Heating Services
Sometimes, even with regular maintenance, your HVAC can fail. The first step is to determine how big of a fix you need and you don't want to wait around until the start of the next business day before you can get your answers. That's why Total Air is available around the clock and never charges for overtime.
Our team is happy to provide homeowners with expert heating system repairs and heating system installations. Call Total Air right now if you're experiencing any of the following:
The thermostat won't start the furnace
Your furnace won't turn off
The furnace turns on but turns off shortly after that (known as short cycling.)
You are not getting good airflow through your vents
The furnace is putting out cold air
The equipment is making an unusual noise
The HVAC creates a 'burning' smell
Any of these problems can be a sign of major or minor failure and that's why you leave it to the pros! Call (727) 822-7700 and let us put our decades of experience to work for you.
Total Quality - Total Air
Whether you are looking to replace an aging HVAC in your home or have a new one installed in a business, Total Air has you covered! We offer affordable prices and our service is continually rewarded with 5-star reviews from customers just like you.
We can create a custom solution, tailored to your space, regardless if you are a residential customer or a light commercial one. Total Air, Inc. offers competitive pricing, fast installation and friendly service. If you want it done right the first time, and at a great price, call (727) 822-7700 today!