Reliable HVAC Installation and Replacement Near St Pete
While Florida is known for its hot weather, we do get cooler temperatures each year. For expert heating system installations, turn to the pros at Total Air Inc. We specialized in new heating and air systems to keep your St. Petersburg area home comfortable year-round!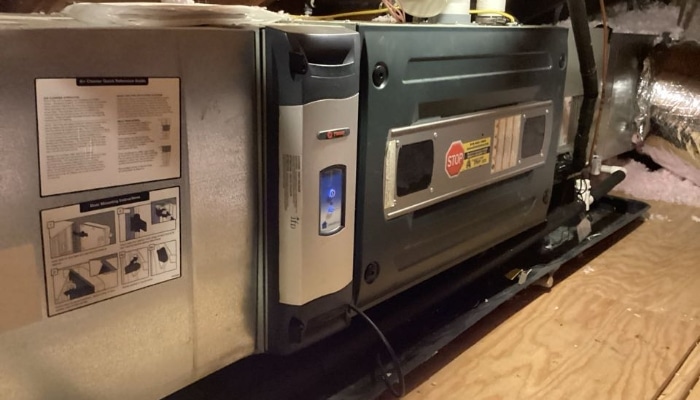 Can I Afford A New Furnace?
Trying to patch together an old furnace over and over is not an ideal use of your time or finances. Our team is here to provide you with a number of different quality options in a new HVAC so you don't have to keep pouring money into an older, broken unit. In addition to utility rebates and regular specials, we also have financing options available to help pay for your new heating system.
How Do I Know If I Need A New Furnace?
We enjoy great temperatures for most of the year, but when that changes, you need to know that your furnace is going to be there for you!
Any of the following five things might be a sign that trouble could be headed your way:
The age of your furnace. If your current heating system is old enough to get a learner's permit to drive your car, or at least 15 years old, you need to call us.
You can't get warm in your house. If your furnace is turned on but you are still cold, it may be anything from clogged ductwork to a defunct unit. The pros at Total Air will be able to help you determine what's wrong and the best way to make it right again!
The energy bill has been going up. If your furnace is drawing more and more power, that could be a sign that its end is near.
A new sound or smell when the units running. If you hear unusual noises or smell burning, you're going to want the system looked at.
On and Off and On and Off and... If the unit is not going through the proper amount of time when it cycles on, or if it stays on for extremely long periods of time, it may be time for it to be replaced.
If you are experiencing issues with your furnace, count on our team to provide you with honest advice on whether or not a repair or replacement would be the better solution for you.
What Kind Of Furnace Do I Need?
There is a lot to consider when you undertake a new heating system installation and sometimes it can feel overwhelming. But, whether you're in your first home or a seasoned pro, we are happy to guide you. Total Air has been in business for decades so we understand the process well.
One of the best places to start is with the different types of furnaces:
Electric furnaces are very common because they are usually the least expensive system to purchase. Since it runs on electricity, another upside is that it does not produce any carbon monoxide.

Natural gas furnaces pull gas into your home and use it as fuel for your fire. A gas furnace does cost more money upfront than an electric furnace, but it's usually cheaper to operate. Often times they are more efficient than an electric furnace.

Heat pumps extract warm air from the outside and pull it into your home. Even when it is very cold out, there is still some amount of heat energy in the air that is redistributed through your home as warmth.