Commercial HVAC Repair In St Pete
At Total Air Inc., we have the tools and experience to determine your commercial HVAC problem and get it fixed fast. Many of the problems with your system can cause
bodily
harm or ruin your system if they are not fixed properly. These systems are too big and complicated for you to let an inexperienced guy handle them. 
Our team will perform your commercial HVAC repair the right way the first time, and do it at the right price. We're so confident that we even include a 100% customer satisfaction guarantee! Call [phone_today] to get on the road to recovery!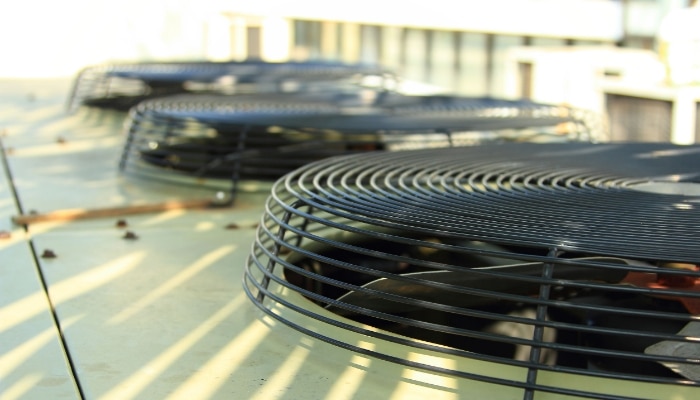 Signs Your Commercial HVAC Might Be In Trouble
There are many things to look for when determining if your HVAC needs repair, but here are some of the biggest:
The HVAC is not working

.

This could be anything but the pros at Total Air know how to find the problem in the most efficient way. The sooner you call the sooner we can start looking!
The space is not heated/cooled evenly

.

This could be something small like clogged ductwork or something major like a complete failure in one of your zones. We won't know until we look, so call now!
There is an increase in humidity. Air conditioners take small amounts of moisture out of the air just by the way they work. However, if you have a large facility, even the smallest change in the effectiveness of your system can add up to a noticeable increase in humidity. Call today to see if we can get your climate back to where it was.
My power bill is way up. The more energy the system draws, the harder it's working to tell you that there's a problem. Call us today before the problem gets any worse!
The bad news is if you're still reading you probably said 'yes' to at least one of those. The good news is that Total Air is here for you 7 days a week and we don't charge overtime! Call (727) 822-7700 right now to begin getting your system fixed!
Quality Commercial Heating And Cooling Repair
Total Air has been making light commercial HVAC repairs since 2003. We cover everything that could be wrong with your system:
Thermostat Issues
Wiring Failures
Mechanical Problems
Ductwork Concerns
Freezing Components
Filter Issues
After years in the commercial business, we know that the longer you put off repairs the worse they are likely to get, so don't delay! Call (727) 822-7700 today for Total Air!