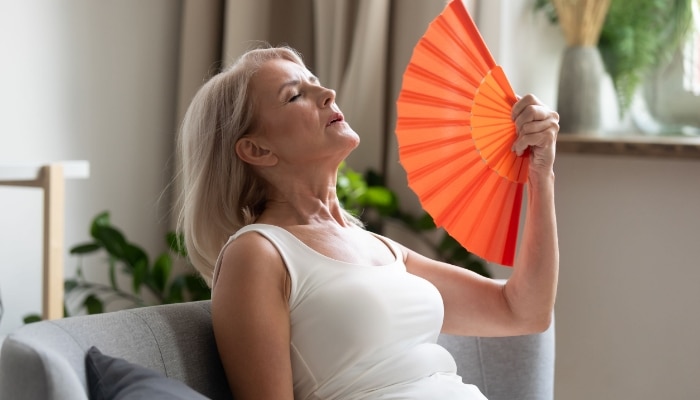 Save Money and Stay Cool This Summer
Expert Tips From the Total Air Pros of St. Petersburg, FL
The temps are heating up here in Florida. With really hot weather on the horizon, your bank account may be shaking with fear! How much will my home's AC cost me this summer? Don't worry – with the help of the Total Air pros, your air conditioning will run efficiently and effectively all summer long – WITHOUT costing you an arm and a leg. In this month's blog, we'll provide cost-saving tips and tricks to save money and stay cool this summer.
MONEY SAVING TIP #1 – SPRING AC TUNE-UP
Your AC has to work really hard when the temperature goes up. If it has to work even harder because it has not been maintained in a while, then you can expect to pay the price in your power bill. Annual maintenance on your home's air conditioner pretty much PAYS FOR ITSELF when you consider how much it helps your system to run better.
A tune-up service:
Cleans your system, allowing your unit to function properly without clogs or other debris obstructing airflow.
Inspects your system, helping stop costly AC repairs before they happen. 
Checks your system, making sure connections are tightened and moving parts are lubricated.
Keeps your system in check, not just from a performance standpoint but by keeping your manufacturer's warranty valid as well.
MONEY SAVING TIP #2 – CEILING FANS
Did you know that having overhead ceiling fans in your home can add comfort AND lower energy bills? That is a really nice feeling! Ceiling fans don't actually help cool your home – instead, they help you FEEL cooler in your home, thereby allowing you to raise the thermostat setting up a degree or two. That simple one or two degree adjustment on your thermostat can mean big savings on your power bill.
Some ceiling fan tips:
Make sure it's not turned on when no one is in the room to enjoy it in order to save energy.
If you install a new ceiling fan, make sure it is ENERGY STAR® approved.
Ceiling fans should also be the right size for your room. A fan too small for the space will not help you feel cool.
MONEY SAVING TIP #3 – ADD SHADE
That Florida sun can be brutal. What may do the trick to keep your house cool is the nice shade of a tree. While this won't be an immediate solution for your energy bills, a little planning and action now can save you a lot later. With trees shading the sun from your home, you can save up to 25% on your energy costs and cool the surrounding air temperatures by as much as 9 degrees. Who says money doesn't grow on trees, right?
While waiting for your tree to fully mature, here are some other shady options:
Install an outdoor awning or overhang to keep sunlight off windows.
Keep blinds and curtains closed during the day if a window faces the sun. 
Plant small groundcover plants in the ground near your house. This will reduce the impact of radiant heating coming back up at you.
MONEY SAVING TIP #4 – REPLACE YOUR AIR FILTER
We can't stress this enough: switching out your air filter regularly is so important to the health of your AC and your energy bill. Your home's air conditioning system is responsible for up to 40% of your energy costs. Clogged or dirty filters block the airflow to and from your system. Changing out your filters helps lower the energy consumption of your unit because it doesn't have to work as hard. Simply replacing your air filter can lower your system's energy consumption from 5% to 15%.
Life is busy, we get it. Here are some tips on how to remember to change your air filter:
Set a reminder on your phone to change your filter.
Newer smart thermostats typically have a setting that will alert you to when to change your filter.
Always have replacement filters on hand, so there's no excuse.
To learn more about making your air conditioning run energy-efficiently throughout the hottest St. Petersburg summers, connect with the expert HVAC techs at Total Air today!