Home Air Exchangers and Ventilation Near St Petersburg
An air exchanger (also known as a ventilator) gives you the enjoyment of wide-open windows without suffering through annoying insects or changes in temperature. You also don't have to compromise your home's security, either! Installing an air exchanger gets you the fresh air you want with the added benefit of expelling any pollutants created inside the home. The best part is that the ventilator does this all year round! At Total Air, we know all the best ways to improve airflow in your house. Call (727) 822-7700 today and let us show you how we're making St. Pete a cooler place!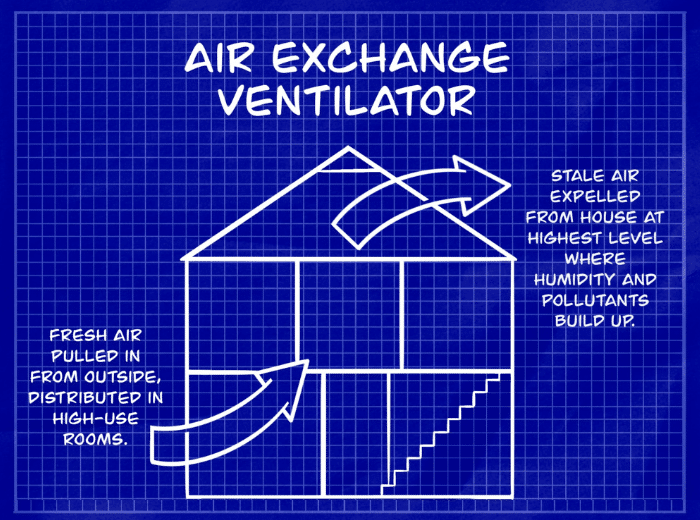 How Does An Air Exchanger Ventilator Work?
Ductwork installed in the walls moves the fresh air into the home and distributes it through vents. Usually, the new air goes to the busiest areas of the house like bedrooms, living rooms or the kitchen. Then, vents near the top of the home put the musty air, pollutants and humidity back outside the home. The air crisscrosses through the

ventilator, controlling airflow for the whole house.
Depending on how big your home is, air exchangers can cycle through all the air in your home in just

a few hours.
Do I Need An Air Exchanger?
According to the EPA, "a growing body of scientific evidence has indicated that the air within homes and other buildings can be more seriously polluted than the outdoor air in even the largest and most industrialized cities." They also add that we spend as much as 90% of our time inside.
That means spend almost your entire day breathing in residue or pollutants from:
Oil
Gas
Kerosene
Coal
Wood
Tobacco products
Building materials and furnishings as diverse as:

Deteriorated, asbestos-containing insulation
Wet or damp carpet
Cabinetry or furniture made of certain pressed wood products

Products for household cleaning and maintenance.
Products for personal care or hobbies.
Central heating and cooling systems and humidification devices.
Radon
Pesticides
Total Air can help you be out with the old and in with the new! A simple phone call can get you started on the path to a healthier space: (727) 822-7700